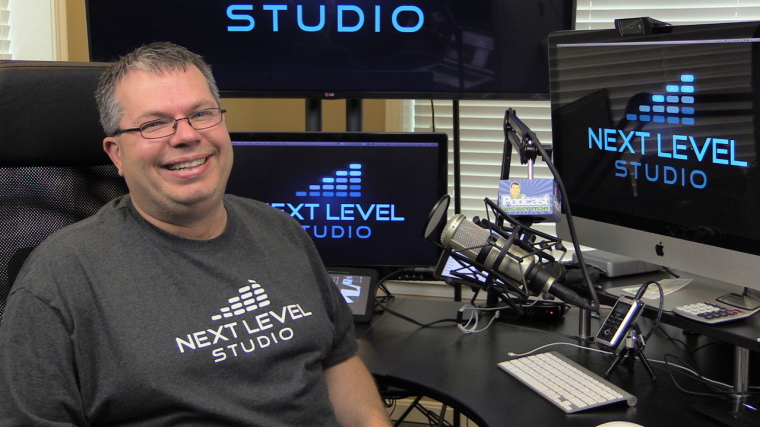 On this episode of the Cash Car Convert, I have the pleasure of having the one and only Cliff Ravenscraft. The Podcast Answerman.
What a journey Cliff has had. 
In December 2005, Cliff Ravenscraft, together with his wife, Stephanie, founded the Generally Speaking Production Network (gspn.tv). Since then, he has produced over 3,200 of his very own podcast episodes devoted to Entertainment, Family, Faith, Business and Technology. In December 2006, Cliff launched PodcastAnswerMan.com where he has since helped thousands of individuals and organizations launch succesful podcasts through one-on-one consulting/coaching and through his Podcasting A to Z online training course (http://PodcastingAtoZ.com). If you were to look at the top 100 podcasts in the business category of iTunes, more than 50 of these shows were created by clients who worked with Cliff.
Cliff says "Do what you love to do, but do it so well people will pay you to do it.
Cliff has influenced tens of thousands of individuals with his podcasts. Some are no longer in debt, some didn't commit suiside, and some started podcasts.
I think him for helping me with not only the mindset, but also the technical aspects of my podcast.
Lastly, I want to thank him for telling me to just do it. Get started!
Click to Listen
Podcast: Play in new window | Download
Links:
The Podcast Answerman: http://podcastanswerman.com
Pursuing a Balanced Life: http://gspn.tv/category/all-shows/mcl/
Family from the Heart: http://gspn.tv/category/family-from-the-heart/
Did you enjoy the show?
If you liked this episode, please consider going to iTunes and subscribing.
On iTunes once you subscribe, you can leave a rating and review. Taking this action will help this podcast move up and be more easily found in iTunes. Thank you for an honest rating and review.
Here is a link to subscribe or rate and review the show: http://cashcarconvert.com/itunes
Alternatively, you can let me know your thoughts about the show on Twitter at @CashCarConvert.
Want to connect on Facebook? http://facebook.com/cashcarconvert
Want to shoot me an e-mail? Click: james@cashcarconvert.com.
Do you have a comment about this interview or about the podcast itself? Please leave a comment below.
I appreciate every listener.
Thank you for listening to the Cash Car Convert podcast.