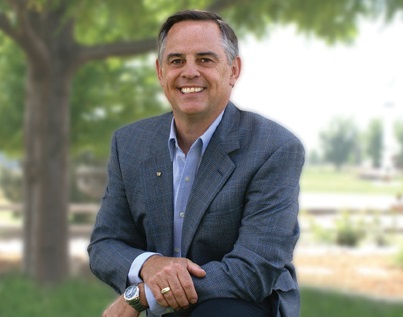 John G. Miller is the author of QBQ! The Question Behind the Question, Flipping the Switch: Unleash the Power of Personal Accountability, Outstanding! 47 Ways to Make Your Organization Exceptional and co-author of Parenting the QBQ Way. He is founder of QBQ, Inc., an organizational development firm based in Colorado dedicated to "Helping Organizations Make Personal Accountability a Core Value." A 1980 graduate of Cornell University, John has been involved in the training and speaking industry since 1986. He lives in Denver, Colorado with his wife, Karen. They have seven children and three grandchildren.
Click to Listen
Podcast: Play in new window | Download
What is "QBQ!"?
Ever heard lousy questions like these?
"Why do we have to go through all this change?"
"When is someone going to train me?"
"Why can't we find good people?"
"When will that department do its job right?"
"Who dropped the ball?"
"Why don't they communicate better?"
"Who's going to solve the problem?"
If so, then "Personal Accountability and the QBQ!" is right for your organization. The Question Behind the Question (QBQ) method of practicing personal accountability came about as a result of many years of research by author John G. Miller in the organizational development field. QBQ! provides the "how to" of personal accountability. People at every organizational level have found QBQ! life changing!
QBQ! eliminates the dangerous questions listed above and thus the common traps of complaining, victim-thinking, procrastination, and blame. When this occurs, productivity, teamwork, morale, creativity, safety, communication, and problem-solving are enhanced. Employing QBQ!, people adapt to change faster, which is critical for competing in today's global economy.
Designed for and practiced by the individual, but of high value to the team, QBQ! material is practical, universal, and timeless. It applies to organizations in every industry and to people at every level, from the grassroots to the "executive suite."
The QBQ! message of personal accountability is foundational. Before training on customer service, management, sales, change, leadership—or any other topic—personal accountability is needed! For all other training to succeed, accountability must be established as a core value within the organization. Otherwise, time and training dollars are wasted.
I will be speaking at FinCon 2014. FinCon 2014 runs from September 18-20 in New Orleans at the New Orleans Marriott. Please come by and say hi if you live in the area or will be attending FinCon.
I want to thank everyone who voted for my podcast in the Best Personal Finance category of the Plutus awards. The Cash Car Convert podcast is a finalist for the award. The award will be announced on September 20 at FinCon 2014. It is an honor to stand with these shows!
Best Personal Finance Podcast
Cash Car Convert
Dough Roller
Listen Money Matters
Money Plan SOS
Stacking Benjamins
I also want to thank my friend Steve Stewart for letting me know about the Plutus Awards and actually voting for my show. Steve has been a great friend to the show from the very beginning.
Links:
John G. Miller's site: http://qbq.com
John G. Miller's books on Amazon: http://amzn.to/h1wl3egj
FinCon14: http://finconexpo.com
Plutus Awards Finalists Announced: http://www.plutusawards.com/finalists/
Did you enjoy the show?
If you liked this episode, please consider going to iTunes and subscribing.
On iTunes once you subscribe, you can leave a rating and review. Taking this action will help this podcast move up and be more easily found in iTunes. Thank you for an honest rating and review.
Here is a link to subscribe or rate and review the show: http://cashcarconvert.com/itunes
Alternatively, you can let me know your thoughts about the show on Twitter at @CashCarConvert.
My Facebook page can be found at http://facebook.com/cashcarconvert
Do you have a comment about this interview or about the podcast itself? Please leave a comment below.
I appreciate every listener.
Thank you for listening to the Cash Car Convert podcast.