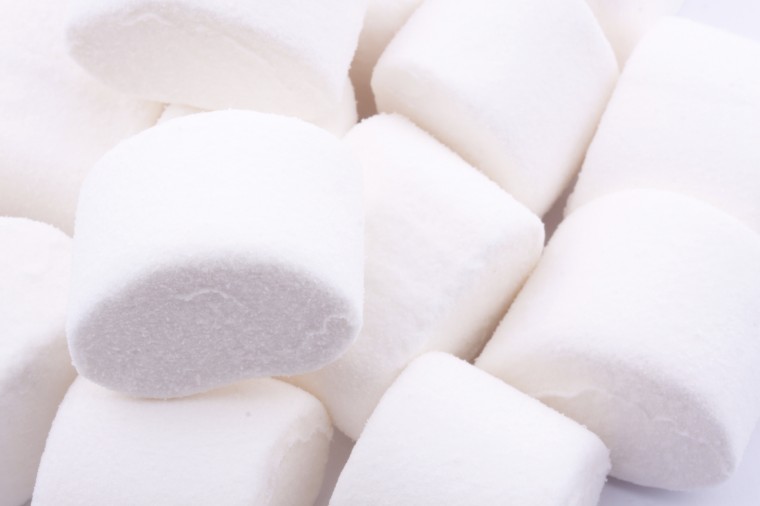 In this episode of the Cash Car Convert podcast I will recount a conversation I had with a business hardware leasing representative, review an instance commercial, and discuss the Stanford Marshmallow Test.
I spoke to a leasing representative this week and talked to him about how he bought cars. It was an interesting discussion and I was surprised to find how he bought his cars. No, it wasn't leasing. He buys his cars by allowing dealers to respond to bid request.
Click to Listen
Podcast: Play in new window | Download
He started with 40 dealers. He finally got his car after much time and effort. He bought a $52,000 dollar car for $38,000. Saving him $14,000 in the process.
The amount of work involved to do this leads me to believe it isn't something everyone can do or would do, but it worked for him.
I was watching the Velocity Channel this past week and saw an interesting commercial. It was for Liberty Mutual Insurance. The car commercial started with a guy taking about buying a $40,000 car and it being t-boned by a minivan. He was $37,000 offered by insurance company. Depreciation they said. How can my car depreciate that quickly before its first oil change he asks? He then says maybe a better question is why am I with this insurance company? What!?! Really, that is the better question? I think not! The $3,000 loss is just the depreciation being realized. It was already gone, he just hadn't financially realized the loss until the accident.
People know this is how it works, but then seem to be surprised when it is reality.
The Stanford Marshmallow Test is a series of test involving children between the ages of three and six. Dr. Walter Mischel a psychologist led the tests. In them, he would put a child in a room. A person would come in and offer the child a marshmallow, cookie, pretzel, or other item they could eat immediately. Or they could wait 15 minutes and get two treats.
Most children couldn't wait.
You don't fail the test. About 14 years later, Dr. Mischel revisited the children to see how they had progressed. What he found was that the children who had waited for the second marshmallow were getting a long better. They had better SAT scores, better grades, were more healthy, and generally happier.
Joachim De Pasado gave a TED talk on the topic entitled "Don't Eat The Marshmallow."  In this talk, Mr. De Pasado discussed Dr. Mischel's findings and encouraged people not to eat the marshmallow. He also performed the same test on children in latin america to see how they could react. The video is priceless.
There is also a Business Week article that discusses what the Stanford Marshmallow Test really tests. It cites a study done by University of Rochester. In this study, children were first shown the reliability of the care giver before the marshmallow test. This resulted in many more children delaying gratification when the care giver was reliable and many more eating the marshmallow when the care giver was unreliable. This would seem to indicate the security of the environment a child comes from is also a determinate in whether they are willing to delay gratification.
The implications for you and me are we should make sure our children have a safe, secure, and reliable environment to allow them to achieve their best.  Make sure your child is growing up in such an environment.
I will be speaking at FinCon 2014. FinCon 2014 runs from September 18-20 in New Orleans at the New Orleans Marriott. Please come by and say hi if you live in the area or will be attending FinCon.
I want to thank everyone who voted for my podcast in the Best Personal Finance category of the Plutus awards. The Cash Car Convert podcast is a finalist for the award. The award will be announced on September 20 at FinCon 2014. It is an honor to stand with these shows!
Best Personal Finance Podcast
Cash Car Convert
Dough Roller
Listen Money Matters
Money Plan SOS
Stacking Benjamins
I also want to thank my friend Steve Stewart for letting me know about the Plutus Awards and actually voting for my show. Steve has been a great friend to the show from the very beginning.
Lastly,
I was having a bad day the other day when I received a note in the mail. It was from a young lady I sponsored to the Gauntlet youth camp at Newspring church. Her note was a thank you. Letting me know that because of my scholarship she was able to attend The Gauntlet and she invited her best friend. Both of whom were saved and baptized at the event.
I was blown away by this note and it turned my whole day around. It made my day, week, and year.
I should say that this was a relatively small dollar amount, $100.
At the Gauntlet there were over 240 salvations, 742 baptisms, and thousands of lives changed forever!
Links:
Liberty Mutual Insurance Commercial: https://www.youtube.com/watch?v=Fb6zMBS5x9w
Edmunds.com Depreciation Infographic: http://edmu.in/WELal0 
The Stanford Marshmallow Experiment: http://en.wikipedia.org/wiki/Stanford_marshmallow_experiment
Dr. JoachimDe Pasado's TED talk "Don't Eat the Marshmallow": http://bit.ly/1w7djAb
What Does the Marshmallow Test Actually Test?: http://buswk.co/1nFA9qP
Rational snacking: Young children's decision-making on the marshmallow task is moderated by beliefs about environmental reliability: http://bit.ly/1wdWC3e
FinCon14: http://finconexpo.com
Plutus Awards Finalists Announced: http://www.plutusawards.com/finalists/
Did you enjoy the show?
If you liked this episode, please consider going to iTunes and subscribing.
On iTunes once you subscribe, you can leave a rating and review. Taking this action will help this podcast move up and be more easily found in iTunes. Thank you for an honest rating and review.
Here is a link to subscribe or rate and review the show: http://cashcarconvert.com/itunes
Alternatively, you can let me know your thoughts about the show on Twitter at @CashCarConvert.
My Facebook page can be found at http://facebook.com/cashcarconvert
Do you have a comment about this interview or about the podcast itself? Please leave a comment below.
I appreciate every listener.
Thank you for listening to the Cash Car Convert podcast.