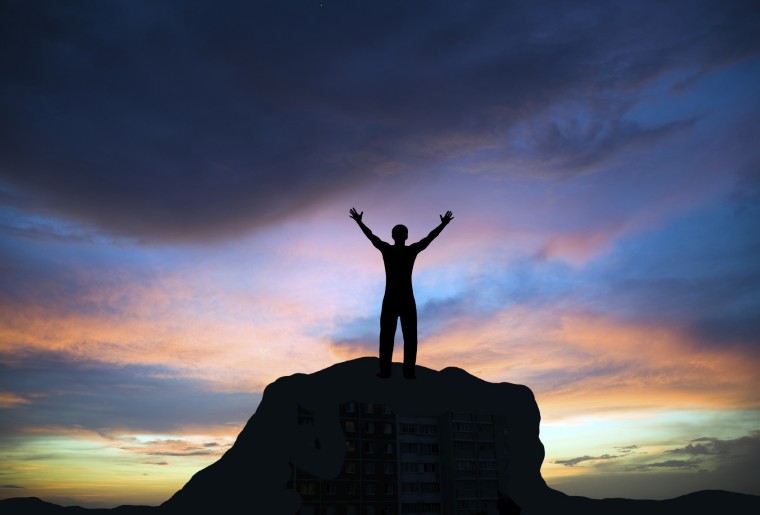 This episode will be about being a person of excellence.
Back in February on Cash Car Convert episode 12, I had some friends who were going to buy a newer car to get one that would have better gas milage and have a nice long warranty. I don't know what the car payments would have been, but they decided not to buy the newer car after I offered to buy their old car for a little over the trade in amount they had been offered. Instead, they had their car repaired and have been driving it with no problem that I know of.
Click to Listen
Podcast: Play in new window | Download
Recently, the husband was laid off. I was very sad to hear of this happening, but I was thankful they hadn't purchased that newer car and incurred the car payments that would have come with it.
I'm pleased to know they have one less headache as he finds another job.
Each week, I listen to lots of Podcasts. Some of these are sermons.
I attend a local church, so I hear one sermon in person and the others via podcasts.
I listen to Robert Morris in person at Gateway Church in Southlake, TX. Pastor Morris is an incredible teacher of God's word. He makes the complexities of the bible simple.
Andy Stanley from Northpoint Church in Atlanta, GA Wisdom from a church for non-church people
Perry Noble from Newspring Church in SC not your typical pastor, but someone passionate about helping people and leading them to God.
Joel Osteen from Lakewood church in Houston, TX up lifting. Always helping me remember I may be going through something bad at any given moment, but it is only for a season and brighter days will come.
I get something different from each of the sermons. Each one a blessing to my life.
Today, I want to discuss a sermon I heard from Joel Osteen.
It was about having a spirit of excellence and being a person of excellent.
He told stories of what this means and what it looks like.
For Christens, it means we should always remember we are representatives of God.
If you don't believe in God, this still applies to you, as you represent yourself, your family, city, state, and country.
All good reasons to try to always put your best self forward.
How do you live your life? How do you look when you leave your house? How does your house look, is it neat and in good repair? What about your car?
What do you do to make your small o large corner of the world better?
What do you do with shopping carts? Do you liter? Do you pick up liter?
I always put my shopping cart away and will often take a few strays as well.
I tend to walk along a street that gets a fair about of traffic. I'm always amazed that for such a nice neighborhood I find trash along my walking route. When I'm out for a walk, I will often pick up liter on the street.
Some of these things I have done for a long time, but some of it I have started doing after listening to Joel's sermon on having a spirit of excellent.
You don't do these things not because someone is watching, but because you are a person of excellence.
Joel tells the story of cleaning a 5 gallon water bottle not because he thought it needed it, but because he had promised his wife he would. So, even when he is alone, he does it because he wants to be a person of excellence.
H also told the story of how he had trash blowing out of his car and  out into the parking lot. He chose to chase it down and was glad he did when he found he was being watch by people who watch his services on television. It pays to be a person of excellence all the time, as you never know who will be watching.
What if you don't feel like you are a person of excellence?
I talk about how using positive mental imagery can help you envision a new you and a new future. I speak about Dr. Maxwell Maltz book Psyco-Cybernetics published in 1960.
I also reference The Way of the SEAL a book by Mark Divine. I was amazed how much the use of positive mental imagery played a part in the life of a Navy SEAL.
It can help you to. Links below will help you understand why.
Links:
Robert Morris/Gateway Church: http://gatewaypeople.com
Andy Stanley/Northpoint Community Church: http://northpoint.org
Perry Noble/Newspring Church: https://newspring.cc
Joel Osteen's Spirit of Excellence Sermon: https://www.youtube.com/watch?v=lsj10G8-vDg
Psycho-Cybernbetics by Maxwell Maltz: http://amzn.to/1kE0hRj
The Way of the SEAL by Mark Divine: http://amzn.to/1yDZ6K2
Mental Imagery Explained: http://www.psychologytoday.com/blog/flourish/200912/seeing-is-believing-the-power-visualization
Podcast Movement: http://podcastmovement.com
FinCon14: http://finconexpo14.com
Call to Action:
If you liked this episode, please consider going to iTunes and subscribing.
On iTunes once you subscribe, you can leave a rating and review. Taking this action will help this podcast move up and be more easily found in iTunes. Thank you for an honest rating and review.
Here is a link to subscribe or rate and review the show: http://cashcarconvert.com/itunes
Alternatively, you can let me know your thoughts about the show on Twitter at @CashCarConvert.
My Facebook page can be found at http://facebook.com/cashcarconvert
Do you have a comment about this interview or about the podcast itself? Please leave a comment below.
I appreciate every listener.
Thank you for listening to the Cash Car Convert podcast.