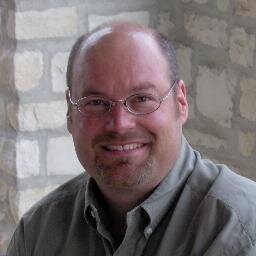 On today's podcast I interview a Jim Munchbach, who is a real renaissance man. He has worked as a master mechanic, now has his own State Farm Agency, he is a Certified Financial Planner, he is college professor at the Bauer College of Business at the University of Houston, he hosts multiple podcasts, he is a speaker, he is the author of multiple books, and he is just an all around nice guy. He is going to discuss with us today how he came to do so much with his life and how we can find a good mechanic.
Click to Listen
Podcast: Play in new window | Download
Links:
The Social Business Authority: http://thesocialbusinesspodcast.com
Edmunds How to Find a Good Car Mechanic: http://www.edmunds.com/car-care/how-to-find-a-good-car-mechanic.html
Jared Easley's Starve the Doubts with Jim Munchbach: http://www.starvethedoubts.com/74-jim-munchbach-social-business/ 
Podcast Movement Conference: http://www.podcastmovement.com
Dave Ramsey's Smart Conference: http://www.daveramsey.com/events/smart-dallas-20140329
Jim on Linkedin: @jimmunchbach
If you liked this episode, please consider going to iTunes and subscribing.
On iTunes once you subscribe, you can leave a rating and review. Taking this action will help this podcast move up and be more easily found in iTunes. Thank you for an honest rating and review.
Alternatively, you can let me know on Twitter at @CashCarConvert
Do you have a comment about this interview or about the podcast itself? Please leave a comment below.
I appreciate every listener.
Thank you for listening to the Cash Car Convert podcast.