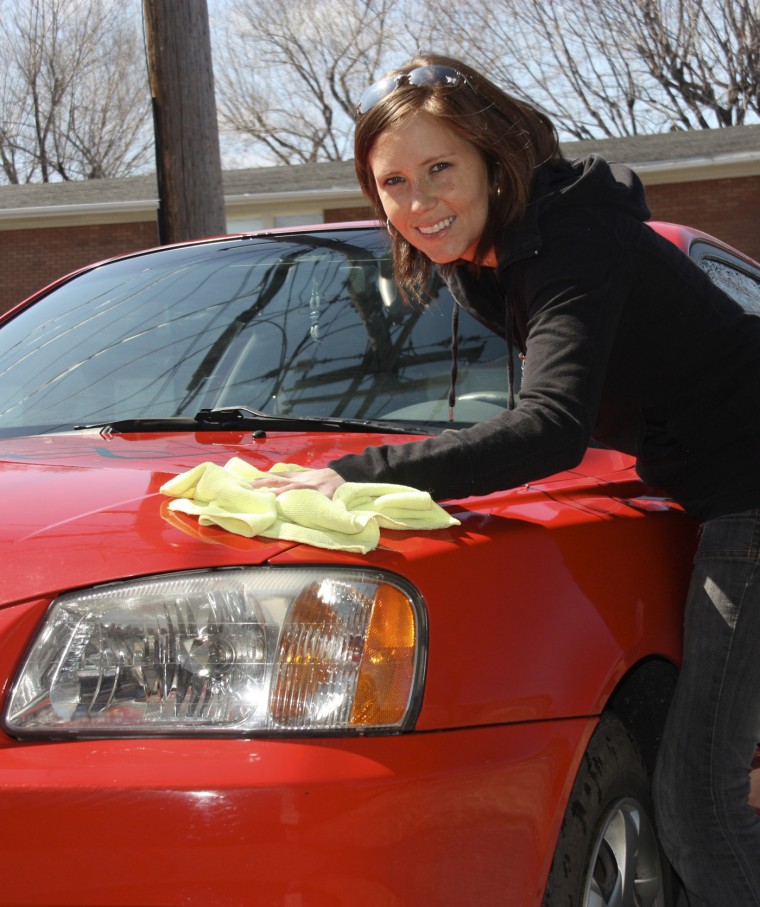 If you have been listening to my podcast, you understand the quality used car buying process. Now, I am going to take you through the steps I use when selling my own car. I have sold many cars over the years and I have had a great deal of success. The last three cars I sold  were gone in less than two days and two of them sold the first day.
Click to Listen
Podcast: Play in new window | Download
Many of the selling tips are just taking the buying tips and thinking about them for the car you are selling. The goal is to make your car one someone like you would want to buy.
A key point to remember when selling is you never get a second chance to make a first impression. So, make it count.
1. Make Sure Maintenance is Up to Date
Check all the car's fluids. Are all the fluids filled to the proper level? When was the last time the oil was changed? Have the other fluids been changed on schedule?  Are all fluids clean and clear, not dark or dirty?
How does the battery look? Is there any corrosion on the battery terminals? If so, clean them.
How do the tires look? Is there enough tread on them or do they need to be replaced?
When driving, does your car pull to one side? If so, take it in for a front end alignment.
How do the brakes look? Do they squeal when you stop? If so, have them looked at by a mechanic or replace them yourself if you have the skill.
Check your wiper blades. Are they brittle or dry? If so, replace them.
Do all electrical components work? All interior and exterior lights? Moon roof? Electric window? Radio and CD player work?
Are your registration and inspection up to date? Is your inspection close to expiration? If so, get your car inspected a little early. For me anything inside of two months I would get inspected prior to selling.
If I go to a look at a car and the inspection is nearly expired, it makes me wonder if the owner is selling because they are concerned about it passing. Give your buyer peace of mind and remove one more doubt from their mind regarding the condition of your car. It is much better to show a car that has just passed an inspection than one needing to be inspected in the near term.
2. Clean the Interior
Go through your car's interior and under the seats for everything that has dropped through the cracks. Check the door panel pockets for trash. I have seen some people leave all manner of things in their car when they sell. This will not create the good impression you want. You want your car to look as clean and fresh as possible. All loose clutter and trash must go!
Be sure to check the console and glove box and get everything out. The only thing that should be in the glove box is the owner's manual.
I will also make sure all the radio stations are set to stations I view as non-offensive to most anyone who might come for a test drive.
Vacum the floor boards and seats. Clean the floor mats at this time too.
Once all the trash is out and the floor boards are clean , you can now start to clean the interior components. This is more than throwing Armor All on the dash. Start with getting all dust off the dash, doors panels, and console. Check the air conditioning air vents for dust as well.
You are now ready to clean all the interior windows. It is nice to be able to look out clean windows.
Now go back over dash with a light coat of Armor All or some equivocate product. I don't like real brilliant shine, but just a light coat will brighten the entire interior.
If you have leather seats use some leather cleaner and conditioner to make the leather look fresh.
Lastly, door jams. Few people do this, but it can make a huge difference on the first impression. When a potential buyer opens one of the doors and see nothing but clean surfaces.
3. Check and Clean the Trunk
Check the spare tire to make sure it is properly inflated. Make sure the jack and spare tire are properly secured so there aren't any rattles from the trunk during the test drive.
Clean everything that doesn't belong in the trunk out. Then vacuum the trunk throughly.
Clean the trunk lid's interior and the around the lid between the body panels and the trunk's interior. This area is normally quite dusty and a good cleaning will create that little bit better impression.
4. Clean the Exterior
The exterior of your car will be the potential buyer's first impression of your car. It has to be sparkling.
Start by removing all bumper stickers or decals. No one coming to buy your car will care about your political views, favorite bands, or hobbies. Save them the trouble of removing them and create a much better first impression.
Wash and wax the car's exterior.
I like to see a light coating of dusk on the engine when I am buying a car to make sure the owner isn't covering something up. Most people don't think this way and will want to see a clean engine compartment. So, when you are washing the car, you will want to wash the engine and engine compartment as well.
Make sure any chrome sparkles!
Clean the exterior windows.
Clean the wheels and tires throughly. The wheels and tires will be getting a good look from your potential buyer, so make sure they shine, literally! If the tires have any raised white letters, make sure they are bright white. There are some good specialty cleaners to make this job easier.
6. Gather Your Records
If you don't have a file already created with your records all in one place, you will want to get as much as you have pulled together. It give a potential buyer a great deal of confidence to see a car has been properly serviced.
It is also a good idea to get a CARFAX report have it available for review.
7. Determine Your Car's Value
Now that you have done all the cleaning and maintenance to your car, you may look at it a little differently. You may even be surprised how well it cleans up.
It is at this point I may get a little nostalgic about the car and remember all the good times in it. You may as well. Family Trips, kid's ball games, and maybe even just how dependable the car has been.
Even with all this going on, you have to give your car a critical assessment and determine its value.
I like to use both Kelley Blue Book and Edmunds to determine the value of my car. The pricing from these will vary a bit, but will get you in the ball park.
You should then go to AutoTrader and Craigslist to look for what cars like yours are selling for in your area. If you can find a few for sale, this will be the best gauge of your car's value.
It seems to me everyone likes to negotiate a deal, so once you determine your true price make your asking price a little higher. This will give you room to negotiate with the buyer.
Lastly, remember that your goal is to sell the car quickly, so make sure you have a price that will aid your cause. An overpriced car will cost you the initial momentum to sell quickly.
Now you are ready to put your car up for sale. Just a word of caution, never put your car up for sale without first making it ready to be viewed. First impressions are everything and having a car cleaned and ready to sell will make the whole process go more quickly. People driving by will notice a car for sale the first day or two it is out and then you will lose there attention.
I sold my last three cars to people driving by my house. Two the first day and one on the second day. These cars were all priced under $10,000 which helped them move more quickly. It is easier to sell a less expensive car because there is a greater market and people are more likely to have the cash. I also lived on a fairly busy street with plenty of traffic.
One last tip. Go to ConsumerReports and check your car's quality rating and see where there are known trouble areas are for your particular car. This will enable you to be prepared to answer any questions about repairs or problems in these known trouble areas.
If you follow these tips, you should be able to sell your car more quickly and for more money. Lastly, you will know you are selling a quality car to the next owner. There is peace of mind in knowing that.
Links:
Call to action:
If you liked this episode, please consider going to iTunes and subscribing.
On iTunes once you subscribe, you can leave a rating and review. Taking this action will help this podcast move up and be more easily found in iTunes. Thank you for an honest rating and review.
Alternatively, you can let me know on Twitter at @CashCarConvert
Do you have a comment about this interview or about the podcast itself? Please leave a comment below.
I appreciate every listener.
Thank you for listening to the Cash Car Convert podcast.