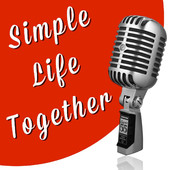 About five years ago, husband and wife team, Dan and Vanessa Hayes, decided to forgo the consumer consumption lifestyle that most of us take for granted. Instead of accumulating more stuff, they are now working to edit their lifestyle down to only things they need, love, and use.
Click to Listen
Podcast: Play in new window | Download
Both Dan and Vanessa credit Michael Hyatt's Life Plan worksheets with helping them determine life goals separately and together. This enables them to make all decisions through the lens of their five pillars.
Faith: What guides us and carries us along the way
Family: We've been blessed with an incredible extended family
Friends: We have friends all over the world and down the street. No matter where they are, they are always as close as our thoughts.
Finances: Money doesn't buy happiness but enables opportunities for us, our kids, and others. It should be respected, not worshipped.
Future: We look to the future as an opportunity and prepare accordingly. Dan says the best place to meet is at "The intersection of Preparation and Opportunity"
Be like Dan and Vanessa, begin with the desired end state in mind.
Links:
Simple Life Together: http://simplelifetogether.com
Get Simplifized : http://getsimplifized.com
Project 333:  http://simplelifetogether.com/dress
Little Teardrop Trailer: http://simplelifetogether.com/slt-035-living-in-50-square-feetvacation-simplified/
Michael Hyatt Life Plan: http://michaelhyatt.com/
Twitter: Dan: @DanialHayes Vanessa: @GetSimplifized
If you liked this episode, please let Dan and Vanessa know on Twitter at @DanialHayes and @GetSimplifized respectively.
Call to Action:
If you liked this episode, please consider going to iTunes and subscribing . On iTunes once you subscribe, you can leave a rating and review. Taking this action will help this podcast move up and be more easily found in iTunes. Thank you for an honest rating and review.
Alternatively, you can let me know on Twitter at @CashCarConvert
Do you have a comment about this interview or about the podcast itself? Please leave a comment below.
I appreciate every listener. Thank you for listening to the Cash Car Convert podcast.